Alternative News Sources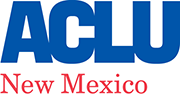 Click here Find out Who your Representatives are
How did your congressman vote?

The Importance of Building a Strong Community
by Jonathan Barrera
A community is a group of people that share similarities through opinion, culture, or trends. Living in a community can be very important for your well-being. When you live in a neighborhood, it is very important to create a community of your own for multiple reasons.
Senoir Discounts
Albertsons on the first Wednesday of the month gives a 10% discount to seniors.
Walgreen's give a discount to seniors on the first Tuesday of the month.
AAA
Community Gatherings
We hold various community gatherings at our house in Peralta.
Movie Day Potlucks - We get together around 11:30 AM and eat a lovely lunch of potluck items that everyone has brought. They can be purchased at the store or home made. We have coffee, tea, etc and then watch a movie beginning at around one o'clock.
Community Breakfasts - Usually at IHOP and occasionally at Denny's, we'll meet for a quick catch-up and breakfast.
Thanksgiving and Christmas meals in Peralta are sit-down meals at our house. We usually have a roast with potatoes. It starts at 11:30 AM and last until afternoon, usually around 5 or 6PM.
Elist
We have an elist that lets us all keep in touch and let others know about events, issues or needs. If you want to be on this elist please contact SueK.